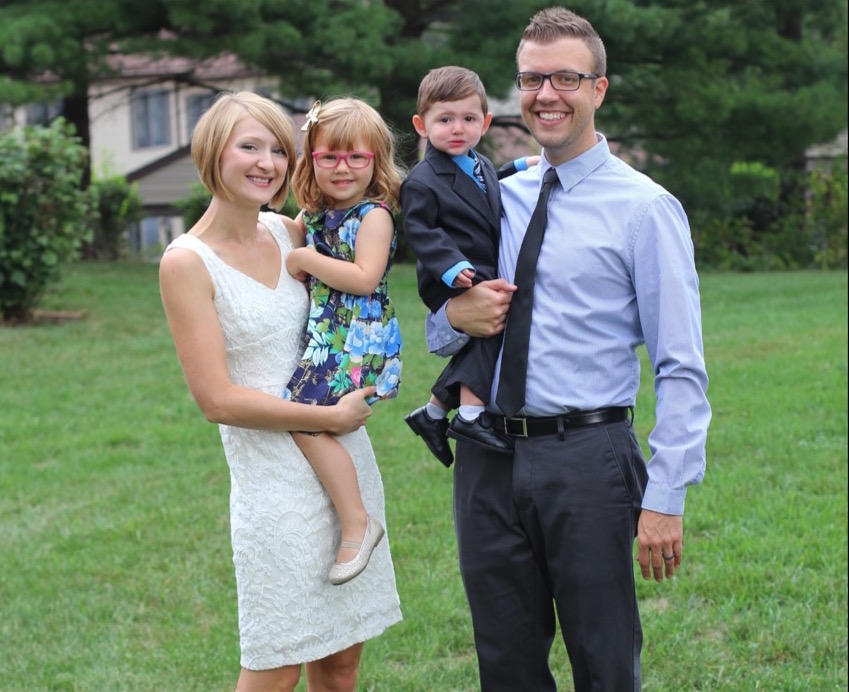 Spouse's name - Lydia
Married since - June 2011
Children's name - Julia and Eric
State where were you born - Michigan
Committed life to Christ - early childhood
Years on staff - Since March 2013
What areas of ministry do you oversee - Music Ministry, Media, Adult Fine Arts
Number of years in ministry - Six years on staff and more as a volunteer
Where did you go to college - North Central University, Minneapolis, MN
Previous line of work - Music teacher, restaurant server
Hobbies - Listening to, playing, and occasionally writing music; running; exploring new places with my family; finding great restaurants; enjoying our little daughter and the funny things she does
Favorite sports team - The Penn State team... of course!
Favorite fiction book - I've not been much of a fiction reader since middle school, when my favorites were Star Wars and Star Trek.
Favorite restaurant - Chipotle
Interesting fact that most wouldn't know about you or your family - As it turned out, I got down on one knee and proposed to my wife at Chipotle. And yes, I completely took her by surprise!