If you're planning to visit State College Assembly of God, here's some information that will help you get the most out of your experience.
Parking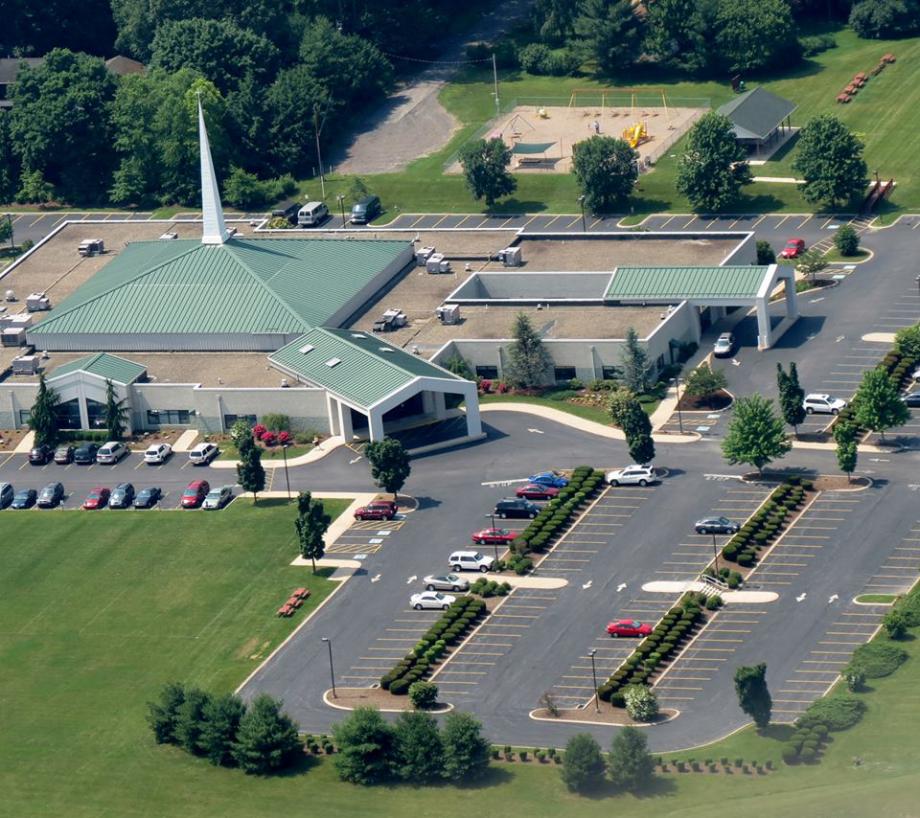 Visitor parking is to the left as you approach the front of the church, senior parking for those over 60 is designated along the left after passing the front entrance of the church, and handicap parking spaces are located near each entrance around the building.

Main Entrance
Our team of greeters will welcome you with a warm smile and a bulletin and will point you in the right direction to either the Multi-Purpose Room or the Children's Ministry areas. Find additional assistance at the Welcome Center to the left in the foyer and the SCA Kids Information Center to the right.

SCA Café
Come early and grab some coffee at the SCA Café and meet some new friends. The café opens at 9 AM.

SCA Kids Nursery
You are welcome to use our fully staffed nursery, nursing mothers room, and crying room with closed-circuit TV. Ushers are available to assist you.

SCA Kids Preschool
We have classes for preschool children where the love of Jesus is shared in a fun and engaging environment.

SCA Kids
SCA Kids is an exciting service for children in grades K-5. Your child will have a blast with kid-led worship, interactive Bible stories, and fun-filled activities.

Morning Worship Service
Our Sunday morning service is contemporary in style, with guitars, keyboards, bass, drums, and vocals the main staples of the worship team. The lyrics are projected on the big screen so everyone can freely worship. Following worship, you can expect a Bible-based message that will both challenge and encourage you in your everyday life.

You can check out the calendar online and coming events in the bulletin to find a variety of opportunities to help you connect in other ways.