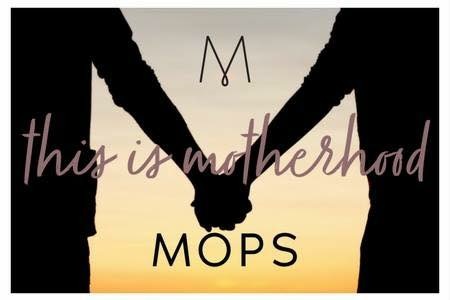 MOPS (Mothers of Preschoolers) is a community group for moms with young children. From the time you are pregnant until your child is in kindergarten, our doors are open! We meet twice a month to socialize, relax, learn from our mentor moms and speakers, discuss, create, and enjoy great food and coffee.

MOPS is open to anyone in the community, whether or not you have a church affiliation and no matter your beliefs! At a typical meeting we focus on a motherhood or faith related topic (often utilizing a short video or a local speaker). You'll spend time discussing and sharing your experiences with your table and get to enjoy a hot cup of coffee and snacks. Often, we'll do a craft or activity while continuing to visit. Every other meeting is a Mom's Night Out and we spend most of our time chatting and doing something fun (coffee tasting, board games, and canvas painting are a few things we have done together!) Between meetings we plan playdates and stay in touch through our facebook group.

MOPS is brought to you by a team of your fellow moms. We have each found MOPS to be a place to grow personally and make wonderful friends! We know how challenging AND awesome it is to parent young children, and you're not alone! You need a break, you need inspiration, and you need your mom teammates around you. Come visit a meeting - we think you'll love it!

Send an email to Lydia at mops@scassembly.org if you have questions, or if you'd like to join or visit this group.

Check out the video below and find out more about MOPS at mops.org
MOPS meets on the 1st and 3rd Tuesdays from 7-9pm here at the church (youth room, south entrance).
Please note that childcare is not provided at this time, although babies who are not mobile/younger than 6 months are always welcome to come along with their moms!
click here for registration form and info
Registered members: request to join our closed facebook group (SC Evening MOPS - current member page)- between meetings we are very active here!

Follow our public facebook page for MOPS news: